Michelin Authorized Dealer
Tires
Billy Myers Tire is a tire service center providing light auto repairs and tire services for Wilkes and surrounding North Carolina counties. We sell and service tires for cars, trucks, RV's, lawnmowers, OHV's and other off-road recreational vehicles, golf carts and tractors.
As an authorized Michelin Dealer, we also sell BG Goodrich, Uniroyal, and a variety of other brands for all budgets. Our technicians specialize in tire services such as computer spin balancing, flat tire repair, and tire rotation.
Other services we offer include brake repairs and alignments. If you need an alignment, we are the only tire shop in the area that can do a laser alignment on our brand new Hunter Alignment Machine. We are also the only tire shop in the area that can align large trucks up to F550's, including extended cabs, crew cabs, long beds, and Dually's. Our qualified technicians have been trained by Hunter to give you a perfect alignment every time.
We pride ourselves on having a professional staff, fair prices, and efficient service.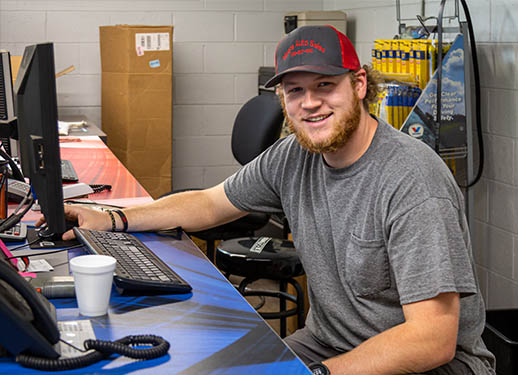 We Have Tires For Everyone